Space is a cold, even frigid, place and a sinister plot has been hatched by unknown forces. Working against us, an alien presence has deployed the biggest snow machine known to man, or any other-worldly inhabitant for that matter, in the hopes of sneakily invading our little corner of the galaxy.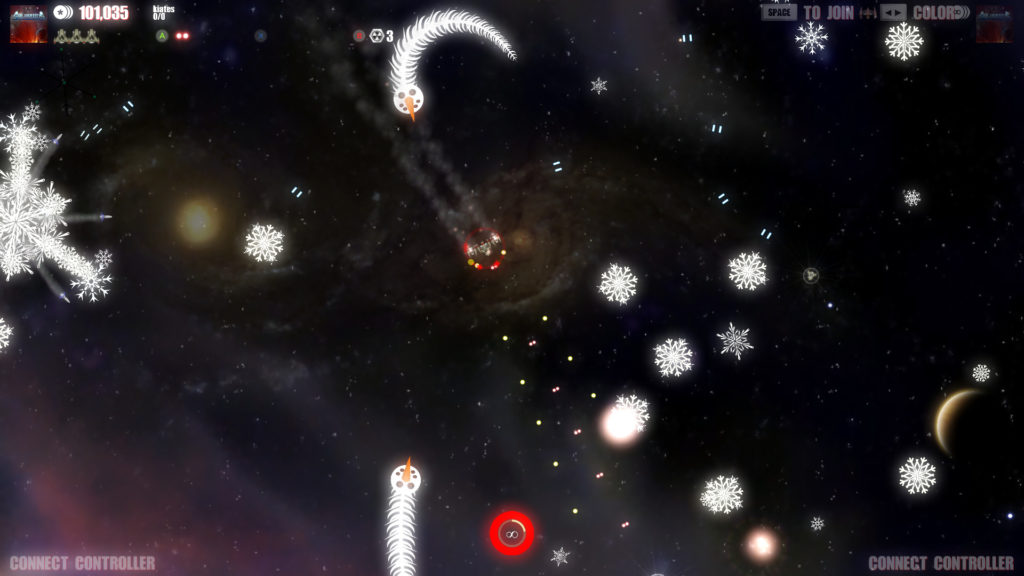 Battle the most fearsome and retaliatory snowflakes (and the slithery snowman) you've ever laid eyes on, in a deadly battle against what would appear on the surface as a winter wonderland.
Use your skills acquired playing… ahem… Solaroids, to defend our little home. Do you have what it takes? Do you even care enough to stand up and be counted among humanities last hope for survival?
Briefing Instructions to access the xmas game branch on Steam:
Right-click on the game within the Steam client and select the Properties menu item at the bottom.
From the Solaroids: Prologue – Properties dialog select the BETA tab.
From the BETA tab pick xmas – Happy Holidays from the Select the beta you would like to opt into drop-down selector. You should immediately see an update queued.
Close the properties window and prepare for battle!
Once you have either saved mankind or screamed in agony at defeat, you can return to your normally scheduled program by returning to the BETAS tab and picking NONE – Opt out of all beta programs from the drop-down selector.
Happy Holidays and merry X-Mas HO HO HO!